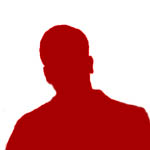 Elizabeth Hobday [Past Member]
Alto
Year Joined: 1998
Year Left: 2000
Zodiac: Cancer
Hi, I'm Elizabeth. I was born in Rota, Spain and moved around a lot, graduated high school in Fairfax, VA, then came down here for school. I am proud to say all the moving was due to the fact that I am a Navy Brat. I even considered joining the Navy but then I realized that an artsy-fartsy "up in the clouds" tree hugger wouldn't quite fit in. It's all good though. I can focus on my true passion now...cheese. Yes, cheese.
Actually, I am a cheese fanatic. The best foods in the world that go w/ cheese are eggs and potatoes which happen to be my second favorite foods. And nothing quenches your thirst better after a meal of cheese than an ice cold bottle of beer. I also love cows, wolves, and the color red.
And I can't forget what means the most to me...music. I play the clarinet and alto saxophone, dabble with the trumpet and violin and hope to one day learn cello and the bagpipes (you gotta love those Scots!) I have been involved in a number of ensembles here at State. Marching Band, Varsity Band (basketball), Wind Ensemble, Clarinet Ensemble, Concert Band, Symphonic Band, Women's Choir, Chamber Singers, Percussion Theatre, and No Strings Attached to name a few. I've tried to get involved with the theatre department but music has taken up too much of my life. Aside from the ensembles, I am a brother of Mu Beta Psi, a national honorary musical fraternity.
I am a Cancer with a Gemini ascendant. I am also an INFP (Myers-Briggs) I have no specific religious beliefs but am one of the most spiritual people you will ever meet. I am also available, except for my unofficial gay boyfriend.
I listen to all types of music, but mainly rap, hip-hop, and rock (you can subtract Gospel and Opera from that long list). Some of my favorites include Alice in Chains, Simon and Garfunkel, Indigo Girls, REM, Pearl Jam, DMX, Jay-Z, Michael Jackson, and 'N Sync (yes, i know i'm a dork). My goal in life is to be just like Christina Aguilera. I worship the voice she has. My favorite tv show is Kids in the Hall and favorite movie is Clerks. One day when I become famous and am living in New York I will meet these people. If you're nice to me now I might just fly you up and introduce you to everyone. Cool, eh?
I'll just keep crossing my fingers!