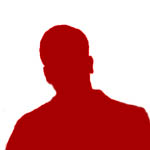 Thomas Parsons Secretary
Tenor
Year Joined: 2012
Major(s): Computer Science
Zodiac: Scorpio
Chinese Zodiac: Monkey
Hometown: Ocean Isle
Pets: 2 Cats
Favorite Disney Movie: Lion King
Favorite Video Game: League of Legends
What you do when not singing with Wolfgang: Talking/playing (video games, people) with my significant other. Coding. Coding. Probably coding.

Watching My Little Pony or doing something pony related :D
Favorite Quote: "Everybody is a genius. But if you judge a fish by its ability to climb a tree, it will live its whole life believing that it is stupid."
Albert Einstein
Vinyl Scratch is best pony.